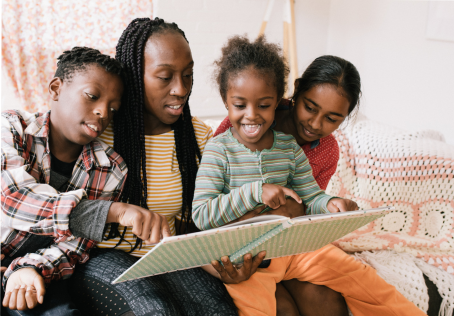 Join us as we help patients and families during the holidays and all year long by clicking Donate Today or filling out one of the forms below.
Adopt-a-Family takes place through the holiday season for struggling patients and families. Each year, we work closely with the social workers in the outpatient behavioral health clinics at St. John's to identify patients who are in need. The patient referrals are then reviewed by our Adopt-a-Family Subcommittee and matched with a donor. Click this link to sign up -- Adopt-a-Family Form
Help-a-Family was born from the idea of Adopt-a-Family because we are aware that patients and families don't only struggle during the holiday season. Referrals come from the social workers at St. John's and are matched with a donor to help patients with anything from food insecurity to purchasing household items. Click this link to sign up -- Help-a-Family Form
If you have any questions about filling out the form, don't hesitate to reach out to Ceallaigh at cwatts@ehs.org. Feel free to share the links with friends and family!
Adopt-a-Family Timeline:
Friday, October 13, 2023
Deadline for filling out the Donor Registration Form
Monday, October 30 - Monday, December 11, 2023
Gifts can be delivered Monday - Friday from 8:30 am to 4 pm or shipped directly to:
St. John's ICARE Foundation
ATTN: Ceallaigh Watts
377 Oak Street, Suite 209, Garden City, NY 11530