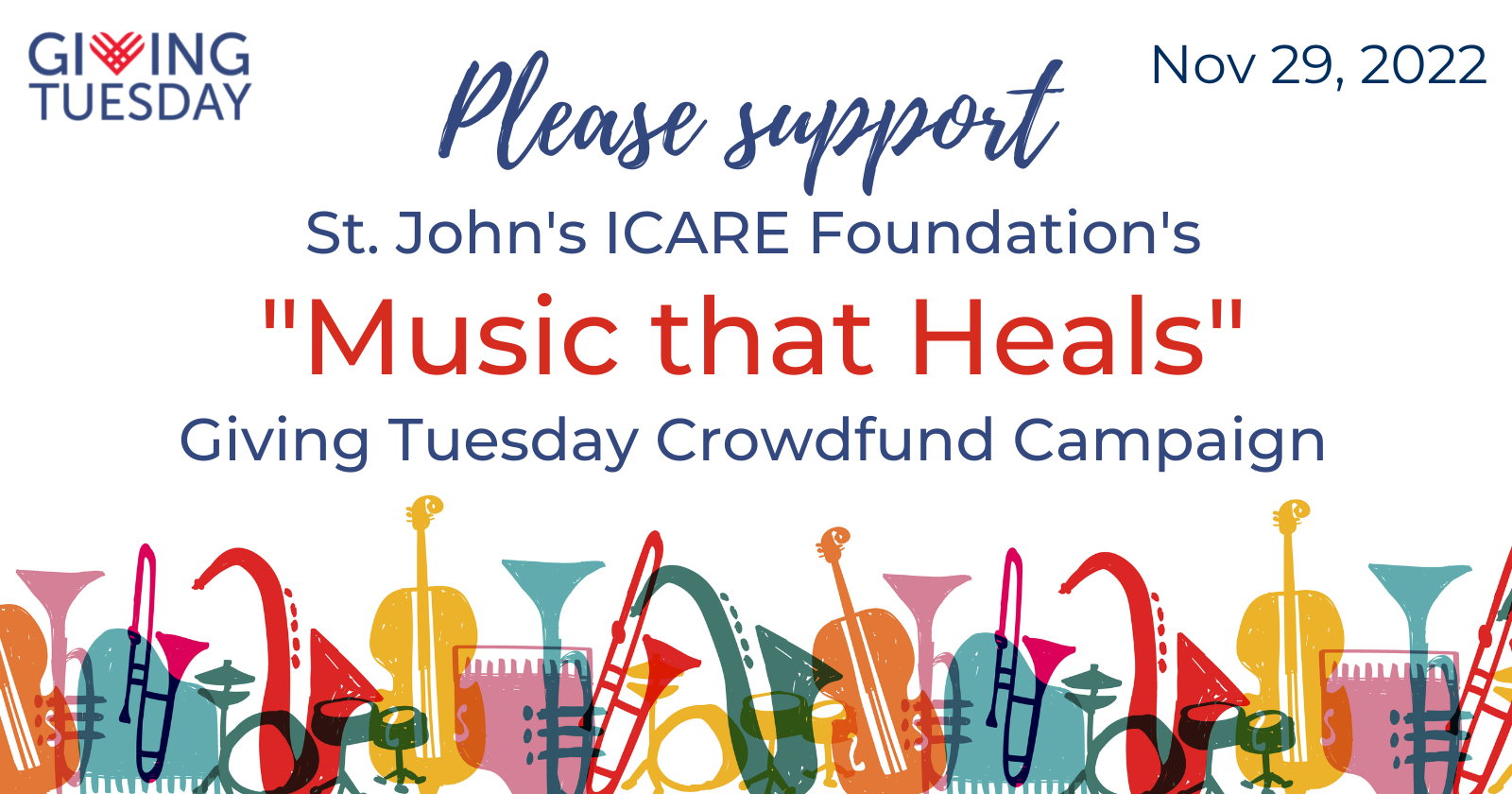 St. John's ICARE Foundation's "Music that Heals" Giving Tuesday Crowdfund Campaign
"Music can heal the wounds which medicine cannot touch." - Debashi Mridha
A lot has been said on the healing power of music by famous gurus, authors, thinkers, performing artists and neuroscientists. In fact, the right music has the power to heal, to cleanse, and to uplift your entire being. However, in most medical facilities, music isn't a top priority. It's simply used at times as overhead or background music that fills in the silence. But researchers are finding that music for hospitals is way more powerful than most of us realize.
Research shows that music can help:
Manage stress

Improve blood pressure

Alleviate pain and improve pain tolerance

Improve outlook and overall mood
That is why we are raising money for a "Music that Heals" Program. By bringing the healing power of music to our patients, their families and our staff we can create an environment that provides better person-centered experiences and healthcare outcomes!
Please support our "Music that Heals" program by making a donation of any amount. Our goal of $20,000 will provide weekly live musical performances in waiting areas such as the hospital lobby, wound care, cancer treatment and the pediatric clinic.
To learn more about "Music that Heals," visit musicthatheals.org.
Did you know, St. John's Episcopal Hospital earned a Silver Certification for Excellence in Person-Centered Care by Planetree International in 2021? This Person-Centered Care Certification® recognizes the organization's achievement and innovation in the delivery of person-centered care.