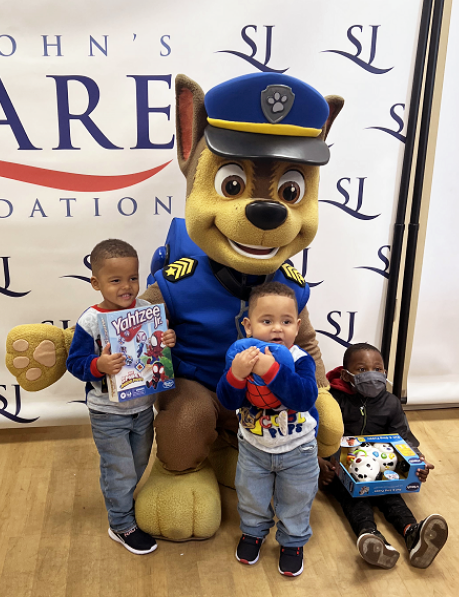 Each year, the St. John's ICARE Foundation teams up with the St. John's Episcopal Hospital Auxiliary to host a Children's Holiday Toy "Grab and Go" Event. This event helps hundreds of children & families in the Rockaways to have a magical Holiday season. To make a cash contribution for the purchase of toys, click Donate Today!
If you want to donate toys directly to St. John's ICARE Foundation, please click on one of the charity registries below. We are looking for NEW, UNWRAPPED, and GENDER NEUTRAL toys for children ages six months to 12 years.
Please have all gifts delivered to the address below before Monday, December 4, 2023!
Shipping & Drop Off Location:
St. John's ICARE Foundation
377 Oak Street, Suite 209, Garden City, NY 11530