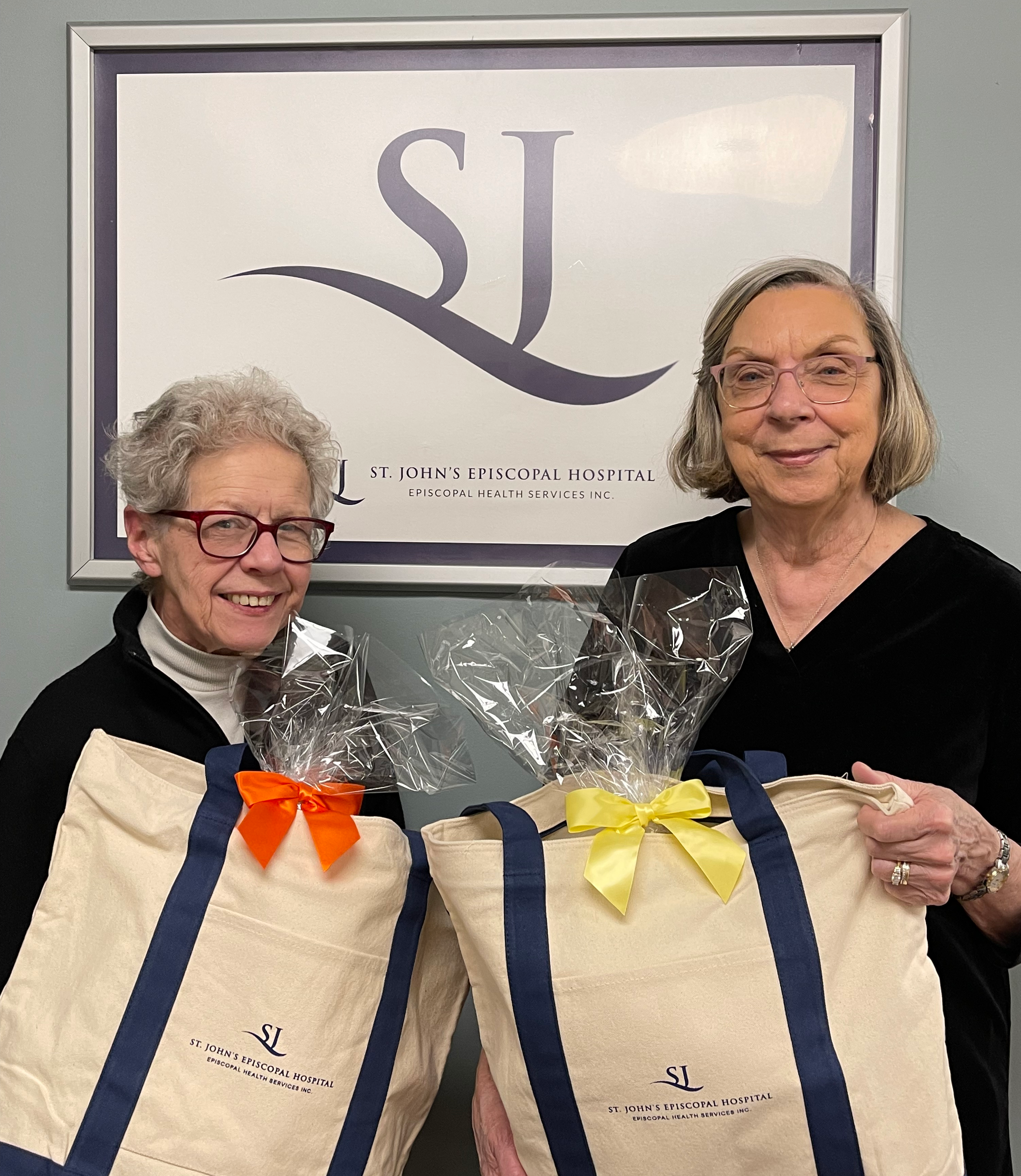 Help St. John's ICARE Foundation and the Hospital Auxiliary support new mothers and babies born at St. John's Episcopal Hospital by clicking Donate Today or purchasing items directly from one of our charity lists below!
Each new mother delivering at St. John's receives a custom St. John's Baby Bag made by our Hospital Auxiliary volunteers.
Your donation will help us purchase essential baby supplies, including diapers, wipes, receiving blankets, nursing pads, bibs, white onesies, pairs of socks, washcloths, sleep sacks, and sleeveless sleep bags.
Links & Shipping Information:
Shipping & Drop Off Location:
St. John's ICARE Foundation
377 Oak Street, Suite 209, Garden City, NY 11530